Our Sponsors
'Lightsview Ride Like Crazy' gratefully acknowledge the support of the following sponsors:
---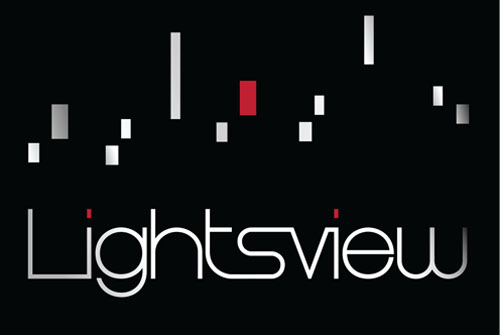 Gold Sponsors

In 1862, Thomas Cooper unexpectedly entered into a career in brewing. Following a family recipe, Thomas brewed a restorative beverage for his ailing wife. Locals in the fledgling colony of South Australia quickly caught on, and came to appreciate this brew for more than its medicinal attributes. As demand for his Sparkling Ale and Best Extra Stout grew, Thomas established a brewery at Leabrook in 1881.

Today, 153 years following its inception, Coopers Brewery is Australia's largest remaining family-owned brewery, and although much has changed since brewing in wooden barrels in Thomas Cooper's day, the family name remains synonymous with exceptional quality beers. Coopers ales, stout and lagers are lauded the world over for consistent, traditional quality, unaffected by the hand of progress.

At Police Credit Union, we aspire to go beyond just providing fairer fees, better interest rates and superior service for our Members. Our vision is to be the best.

Unlike banks, our Members are not just a number - they're our shareholders, our owners. Police Credit Union provides better banking including a complete range of savings, investment, insurance and lending products and all of our profits are poured back into Member benefits, as we exist purely to assist them reach their financial and lifestyle goals. Take the step to better banking and contact Police Credit Union on 1300 131 844, pcu@policecu.com.au or visit our website www.policecu.com.au.

Channel Seven Adelaide is South Australia's leading television station. Flagship locally produced programs Seven News and Today Tonight have celebrated a decade at the top. A proud supporter of local charities and events, Seven is delighted to partner with Lightsview Ride Like Crazy.

CMI Toyota is South Australia's number one Toyota dealer and this year proud to support the Lightsview Ride Like Crazy event. Established more than 60 years ago, CMI Toyota has a long standing history within the automotive industry and through their support of Lightsview Ride Like Crazy and other similar events aim to raise awareness of the need for harmonious relationships between drivers and cyclists.

CMI Toyota have three big dealerships located across metropolitan Adelaide and offer a friendly and professional environment for all things Toyota, including new and used vehicle sales, parts and service.

In 2006, CIC Australia won a national tender to develop a new community at Northgate, in a joint venture with South Australia's Land Management Corporation (LMC).

The planning of 'Lightsview' as it is known today, has aimed to make the most of its position: framed by the Adelaide Hills to its east and with superb south-easterly views to the Adelaide City Centre. Just 8 kilometres from the CBD, Lightsview has been designed to be a safe, walkable community with a permeable street network including landscaped paths and wide leafy streets. All homes are within a five-minute walk of one of the many green parks and reserves.

The Lightsview Joint Venture is also delivering affordable housing, as determined by the SA Government, with 15% of all homes to be built meeting this definition.

Silver Sponsors

SUBWAY® restaurants are pleased to be a Silver Sponsor of the 2017 Lightsview Ride Like Crazy.

SUBWAY® restaurants are pleased to continue its successful partnership which fits perfectly with the SUBWAY® brand. SUBWAY® were recently named the leading food franchise in the world and with over 120 locally owned restaurants in South Australia, is well positioned to partner this event. SUBWAY® are a grass roots company which likes to nurture growth and health at all levels and is very committed to providing nutritional information and recommendations to consumers as part of its continuing goal to offer better alternatives to traditionally fatty fast food.

SUBWAY® restaurants has a line of sandwiches and salads containing 6 grams of fat or less. Whether you are a finely tuned athlete or just conscious about your health, SUBWAY® caters for everyone with SUBWAY® Sandwich Platters - made on a variety of freshly baked breads with a selection of delicious cold meats, fresh salads and tasty sauces.

As 'The Official Training Restaurant of Athletes Everywhere™', SUBWAY® is very popular with families and is a favourite with young people who wish to emphasise their health - which makes the association with Lightsview Ride Like Crazy, a perfectly natural one.

The 'Menz' confectionery name has been synonymous with bakery and confectionery products in South Australia since 1850. Today the 'Menz' name is famous for the SA Icon 'FruChocs'. The 'Menz' brand extends to other much loved products including 'Crown Mints', 'Choc Honeycomb' and Menz Jelly Snakes and Party Mix which are available at Foodland which the 'Lightsview Ride like Crazy' participants will enjoy at refreshment stops.

Robern Menz has a strong community focus, supporting South Australian charities and events that help to raise the awareness and much needed funds for needy South Australians requiring medical and social support. Robern Menz is proud to support 'Lightsview Ride Like Crazy' and its efforts to raise funds for the Flinders Medical Centre Foundation and the Neurosurgical Research Foundation.

Bronze Sponsors

The City of Unley is recognised for its community spirit, natural and built environment, business strength and innovative leadership. Located in inner metropolitan Adelaide, Unley is home to over 36,000 people, and is known for its attractive parks and gardens, leafy streets, and great places to dine and shop.

The City of Unley is proud to have an affiliation with the Lightsview Ride Like Crazy event again.

Toplines mission is to ignite our client's profitability through innovative marketing solutions using branded promotional products.

Bike Society is Adelaide's leading bicycle retailer, with 3 stores. In January 2011 Bike Society opened Australia's first Specialized Concept Store located at 100 Anzac Hwy Everard Park. Now all three locations are Specialized Concept Stores including Blair Athol (394 Main North Road) and Brighton (391 Brighton Road). As a "For the Riders" bicycle retailer we aspire to offer the best retail experience you will find anywhere. All of our staff are passionate, competitive and recreational cyclists, which means you will receive expert advice, from people who ride and love bikes.

Bike Society has trained Body Geometry Fit Technicians and can offer you the best bike fit in the world. Specialized Body Geometry Fit is a proprietary bicycle fit system consisting of trained fit technicians, specialist fitting tools, a unique fit assessment process and ergonomically enhanced bicycles and equipment. The combination of this system enables you to ride faster, longer, in greater comfort, and reduces the risk of long term injury.

Bike Society is proud to support Lightsview Ride Like Crazy.

The LaManna Group is a national group of companies with vertical integration across Australia's fresh produce industry. Spanning the supply chain from the farm to the retail outlet, the LaManna Group works with Australia's leading fresh produce professionals to deliver the right produce, at the right time and at the right price to the end consumer. We work together with one common objective – to be the leading provider of supply chain solutions in the fresh produce industry.

With a strong and well-known name in the Banana industry in Australia, LaManna Group has been closely associated and recognised as one of the major wholesalers of Bananas in Australia. Taking this reputation LaManna Group has forged ahead in other key produce lines, and is now building a strong reputation for high quality and service in a range of other fresh produce, including Avocados, Mangoes, Tomatoes, Grapes, Kiwifruits, Citrus and other seasonal fruits and vegetables.

LaManna Group is proud to support Lightsview Ride Like Crazy and the fund raising for Cancer Research. LaManna provide quality bananas for the riders. Bananas easily fit in jersey pockets, the wrapping is biodegradable and they are a high source of potassium to stop muscle cramp.

"With more than 23 years experience delivering technology solutions to meet our customers' ICT requirements, Logi-Tech Pty Ltd has the ability to assist your organisation with its technology needs.

We pride ourselves on being able to deliver highly skilled and motivated technical assistance to your organisation, we have fully trained and accredited Microsoft MCSE, Citrix CCA/CCEA/CCIA, VMware and EMC storage technicians based locally in South Australia.

Logi-Tech boasts high level client partnerships including the invitation only Citrix Platinum Partner, IBM Business Partner, Microsoft Gold Certified Partner, EMC Velocity Partner and VMware Authorized Consultants, assisting us to deliver up to the minute technology solutions to our clients. Our success has been founded on our ability to make informed, rapid decisions, the accessibility of our senior people and the required technical skills local to your organisation."

Genesis Transport & Removals is a family owned coach charter & furniture removal company with over 20 years of experience. We are based at Victor Harbor, but with almost 50% of our work coming out of Adelaide we now have vehicles and drivers stationed there as well. Genesis Transport & Removals have a fleet of over 10 vehicles ranging from modern seat-belted charter coaches to smaller chauffeur driven cars and therefore are equipped to handle interstate charters including snow work, school runs, winery tours and airport transfers as well as the more specialised jobs of providing buses for the annual schoolies event at Victor Harbor (25 buses and 50 staff for 3 nights in a row!), as well as the Tour Down Under where last year we moved almost 1200 bikes and riders in one day!!!

Genesis Transport & Removals also has furniture trucks that can either be self-driven or taken anywhere in Australia by our professional drivers, and this has enhanced our ability to look after all of our customer's transport needs. Our motto is "customer service from day 1" and therefore our aim is to handle all of your individual transport needs in a friendly, flexible, and professional way.

Genesis Tour & Charter is proud to support Lightsview Ride Like Crazy.

Ricoh is a global technology company specializing in office imaging equipment, production print solutions, document management systems and IT services. Headquartered in Tokyo, Ricoh Group operates in about 200 countries and regions. In the financial year ending March 2015, Ricoh Group had worldwide sales of 2,231 billion yen (approx. 18.5 billion USD).

The majority of the company's revenue comes from products, solutions and services that improve the interaction between people and information. Ricoh also produces award-winning digital cameras and specialized industrial products. It is known for the quality of its technology, the exceptional standard of its customer service and sustainability initiatives.


Under its corporate tagline, imagine. change. Ricoh helps companies transform the way they work and harness the collective imagination of their employees.

Ricoh is a proud sponsor of Lightsview Ride Like Crazy.
Supporters
Lightsview Ride Like Crazy also gratefully acknowledges the following companies for their generous support:
TEMPORARY FENCE HIRE
PTY LTD